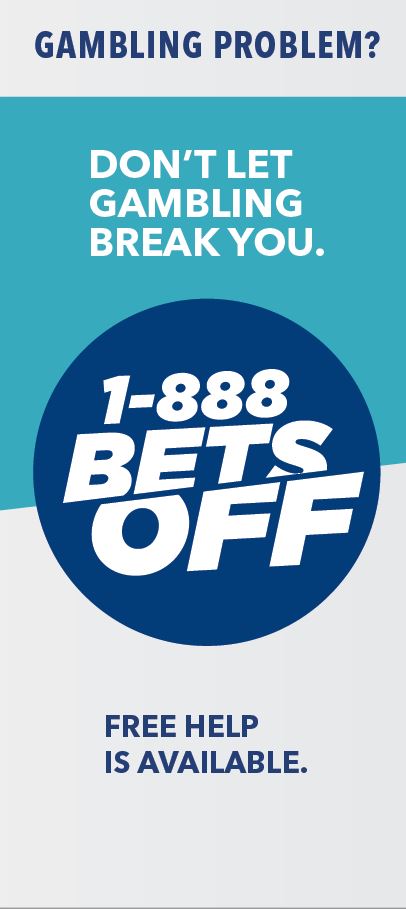 Bets Off
Admitting There is a Problem
The first struggle to overcoming a compulsive gambling disorder is admitting there is a problem and recognizing that it won't go away without help. If you feel you or someone you know has a problem with gambling, please call:



1-888-BETSOFF
(1-888-238-7633)
Your toll-free call to 1-888-BETSOFF (1-888-238-7633) can put you in touch with people - 24 hours a day - who understand your situation and can refer you to free treatment facilities in your area.


You can also reach the Help Line counselors via email; emails will be answered within 15 hours.


Compulsive gambling is a behavior disorder in which an individual has an uncontrollable preoccupation and urge to gamble. This results in excessive gambling, the outcome of which is loss of time and money.


The gambling reaches the point at which it compromises, disrupts or destroys the gambler's personal life, family relationships or vocational pursuits. The keysigns are emotional dependence on gambling, loss of control and interference with normal functioning.