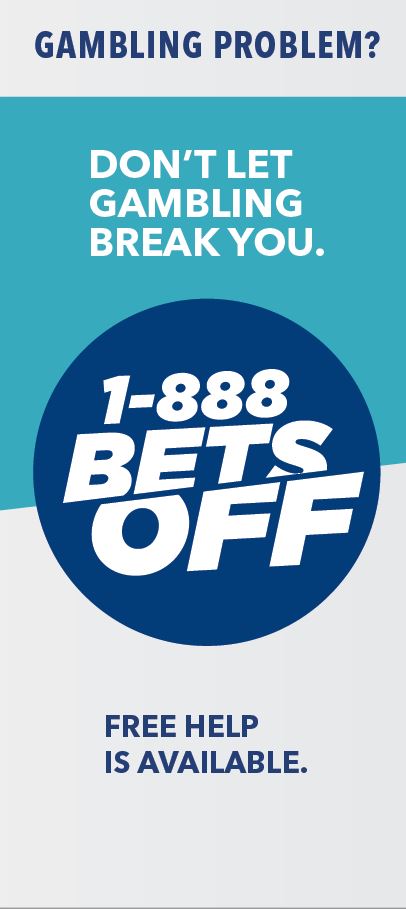 Counselors


Free Counseling for Compulsive Gamblers and Their Families
Free counseling for compulsive gamblers and their family members is provided through agencies contracted through the Missouri Department of Mental Health. A list of these agencies, along with a complete list of certified compulsive gambling counselors in Missouri, can be found under the "Providers" link below. Call the help line, 1-888-BETSOFF, for more information.


Email a Counselor
Do you have a question about problem or compulsive gambling? Would you like to make an appointment for free treatment from a certified compulsive gambling counselor (Only available to Missouri residents)? E-mail a counselor and start finding the help you need. All e-mails will be answered within 15 hours. If this is an emergency, please call 9-1-1.



Providers
Entries in red indicate agencies that have contracts to provide gambling services in Missouri at no cost to the consumer and impacted family member(s). The consumer must meet specific admission criteria. Note: Having a contract does not guarantee the agency has a Certified Gambling Disorder Counselor (CGDC) on staff. An asterisk * indicates that a CGDC is available at the specific agency. Interested parties should contact the provider directly to inquire about appointment availability.
Updated by the Division of Behavioral Health, as of June 2021
Buchanan County

*Family Guidance Center


724 North 22nd Street
St. Joseph, MO 64506
(816) 364-1501

Beth Sprung (CGDC)
Family Guidance Center

Return to top





Butler County

*Southeast MO Behaviorial Health


101 S. Main Street
Poplar Bluff, MO 63901
(573) 686-5090

Sharon Gholson (CGDC)
Southeast MO Behaviorial Health

Return to top





Cape Girardeau County

*Community Counseling Center


1078 Wolverine Lane
Cape Girardeau, MO 63703
(573) 332-2791

Rick Strait (CGDC)
Community Counseling Center

Return to top





Clay County

Peter Gunsman (CGDC)
Northland Counseling Services
4131 N. Mulberry Dr., Suite 245
Briarcliff Village, 64116
(816) 505-0909

Return to top





Crawford County

*Southeast MO Behaviorial Health


312 N. Franklin St.
Cuba, MO 65453
(573) 677-0262

Sharon Gholson (CGDC)
Southeast MO Behavioral Health

Return to top





Dent County

*Southeast MO Behaviorial Health


203 N. Grand
P.O. Box 429
Salem, MO 65560
(573) 729-4103

Sharon Gholson (CGDC)
Southeast MO Behavioral Health

Return to top





Franklin County

Timothy Jones (CGDC)
Washington Behavioral Institute
309 W. 4th Street, Ste. 101
Washington, MO 63090
(636) 239-2054

Return to top





Greene County

Charles Morey (CGDC)
Morey Prof. Counseling Services, LLC
P.O. Box 11172
Springfield, MO 65808
(417) 887-8245

Ben Shriver (CGDC)
Alpha Counseling & Hypnosis
Plaza Towers
1736 E. Sunshine, Suite 508
Springfield, MO 65804
(417) 379-3351

Return to top





Jackson County

*Truman Medical Center
Lakewood Counseling Service
300 SE Second Street
Suite 100
Lee's Summit, MO 64063
(816) 404-6170

Mary Huckaby (CGDC)
Lakewood Counseling Service - TMC
(816) 404-6182

Terry Paine (CGDC)
Lakewood Counseling Service - TMC
(816) 404-6177

Stanley Bier (CGDC)
8031 State Line #116
Kansas City, MO 64114
(816) 361-7400

Barbara Bivens (CGDC)
Heart to Heart Private Care Services
10917 Myrtle, Suite 305
Kansas City, MO 64137
(816) 806-1436

Stovall, JoAnn (CGDC)
3800 Agnes
Kansas City, MO 64128
(816) 820-7739

Return to top





Jefferson County

Thomas Pinner
One Liguori Dr.
Barnett, MO 63057
(314) 440-1132

Return to top





Lincoln County

*Preferred Family Healthcare, Inc.


1011 East Cherry Street
Troy, MO 63379
(636) 462-2615

Richard Cox (CGDC)
Preferred Family Healthcare, Inc

Return to top





Madison County

*Community Counseling Center


311 Garrett Street
Fredericktown, MO 63845
573-332-2791

Rick Strait (CGDC)
Community Counseling Center

Return to top





Newton County

James Childers (CGDC)
305 Virginia
Joplin, MO 64803
(417) 347-7730

Return to top





Nodaway County

*Family Guidance Center


109 E. Summit
Maryville, MO 64468
(660) 582-3139

Beth Sprung (CGDC)
Family Guidance Center

Return to top





Phelps County

*Southeast MO Behavioral Health


1030 Kingshighway, Suite C
Rolla, MO 65401
(573) 364-8511

Sharon Gholson (CGDC)
Southeast MO Behavioral Health

Return to top





Platte County

Northland Counseling Services
4131 N. Mulberry Dr, Suite 245
Briarcliff Village, 64116
(816) 505-0909

Peter Gusman (CGDC)
Northland Counseling Services

Return to top





St. Charles County

*Preferred Family Healthcare, Inc.


1601 Old South River Road
St. Charles, MO 63303
(636) 224-1028

Richard Cox (CGDC)
Preferred Family Healthcare, Inc.

Return to top





St. Francois County

*Southeast MO Community Behaviorial Health


Aquinas Treatment Center
5536 Highway 32 East
P.O. Box 459
Farmington, MO 64640-0459
(573) 756-5479

Sharon Gholson (CGDC)
Southeast MO Behavioral Health

Return to top





St. Louis City

*BASIC


3026 Locust Street
St. Louis, MO 63135
(314) 621-9009 (day)
(314) 952-9726 (after hours)

Lola Johnson (CGDC)
BASIC
Mark Smith (CGDC)
6260 S. Lindbergh, Ste 103
St. Louis, MO 63123
(314) 845-9500

Return to top





St. Louis County

Arlene Miller (CGDC)
10820 Sunset Office Dr., Ste. 204
St. Louis, MO 63127-1030
(314) 580-2390



*Assessment & Counseling Solutions


11648 Gravois
Suite 245
St. Louis, MO 63126
(314) 849-2800
betnomore@gmail.com

Daniel Smith (CGDC)
Assessment & Counseling Solutions

*Community Services of Missouri
11736 Manchester Road
Des Peres, MO 63131
(314) 984-9210
and
8890 Watson Road
Crestwood, MO 63119

Robert Conner (CGDC)
Community Services of Missouri

Return to top





Stoddard County

*Southeast MO Behavioral Health


1526 W. Business Highway 60
Dexter, MO 63841
(573) 6248-6937

Sharon Gholson (CGDC)
Southeast MO Behavioral Health

Return to top